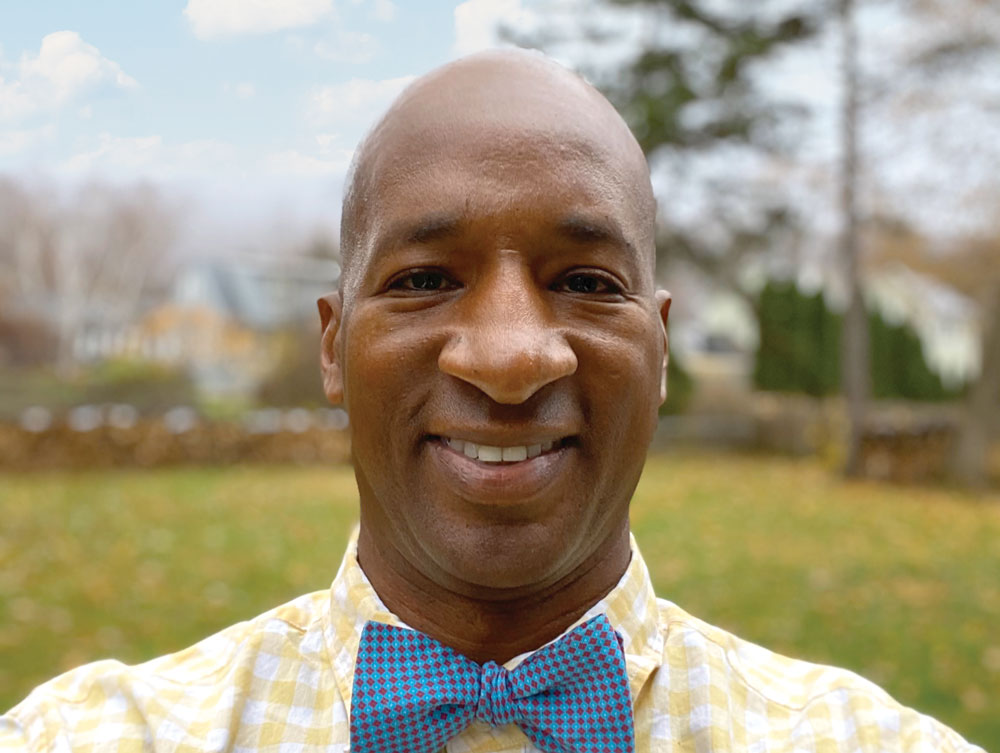 Q&A WITH DARYLE BOST '89
---
A PHILANTHROPIC LIFE
Daryle Bost gives back to honor his time at Pomfret.
Pomfret Trustee and Amplify campaign committee member Daryle Bost didn't grow up in a philanthropic family. But with some hard work and guidance, he has dedicated his life to it. For Daryle, it's about more than money. It's about building relationships and honoring experiences.
---
Tell us about your time at Pomfret.
I grew up on Long Island and went to The Green Vale School, which sends a lot of kids to Pomfret. When I was looking at boarding schools, I fell in love with Pomfret — the size, feel, and location. I was not a very good student — I suffered from dyslexia. School was hard. But despite that, I still enjoyed my experience, mainly because of my friends and the activities I got to do. I played varsity football and lacrosse, and thirds hockey, after unsuccessfully trying out for JV. I also performed in the play and sang in the chorus. I became good friends with some of my teachers and coaches. I learned how much growth and education occur outside of the classroom. My activities and connecting with others were vital to my growth.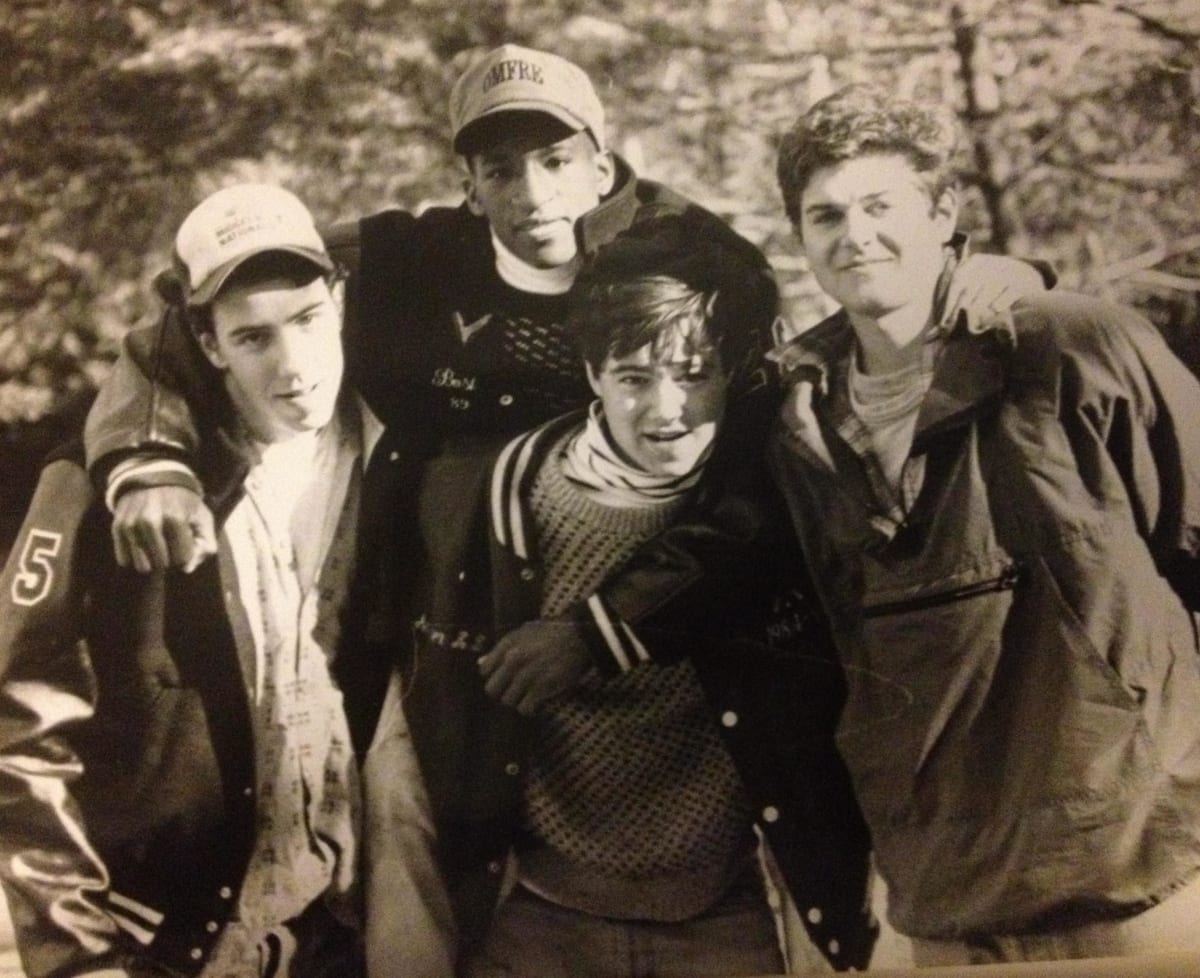 What was your most memorable experience at Pomfret?
There are so many things. I traveled to Poland and Russia on a choral trip. It was an amazing experience and not something I thought I would do when I arrived at Pomfret. I also played the lead in Pippin. I lived in a quad in the bottom of Pyne, and I'm still close with all my roommates. I will never forget singing "Prince of Darkness" by the Indigo Girls, with Archie Foster '89, in the final Chapel.
Where did you study after Pomfret?
I went to Guilford College in Greensboro, North Carolina. I wanted a small liberal arts school. I played football and lacrosse during my freshman year and continued playing lacrosse for the rest of my time there. I was a business and economics major, worked in admissions, and met my wife, Alison, there.
What did you do after graduating from Guilford?
I thought I wanted to continue working in admissions because I had enjoyed my experience and my dad worked in admissions at Tabor Academy. I had a couple of admissions jobs lined up, but my advisor arranged for me to have an interview for a training program with Wachovia Bank. She suggested it would be a better place to start my career, and she was right. After working in several positions with Wachovia — including branch manager, I started a private bank and had the opportunity to begin raising money. I landed my first fundraising job at Wake Forest as a major gift officer, then went on to John Hopkins University: Krieger School of Arts and Sciences. I spent eight years doing development work at a law firm before returning to fundraising at Williams College. Last year, I became the associate vice president for presidential advancement. I work closely with the presidents and vice presidents of the college. I've been very fortunate to have loved every job I've had.
How have you stayed involved with Pomfret School?
I jumped at the opportunity when I was asked to join the Pomfret Board of Trustees. I was flattered and floored to be asked. After serving one term on the Board and taking a break, I am honored to be able to serve again. I loved my time at Pomfret; it was important to me. I think Pomfret is an amazing place with some awesome things going on and some opportunities for growth.
Most boarding schools are trying to find their place in the world and are some version of another boarding school down the road. Under Head of School Tim Richards' leadership, Pomfret has defined what makes us stand out. The Grauer Institute is also a game changer, as is the School's commitment to DEI. Pomfret is where I learned about diversity. It was the first time I met people that weren't from Long Island and didn't grow up the way I had — that was pretty impactful. Pomfret is also dedicated to curricular enhancements and recognizing the importance of learning outside the classroom. I think that is cool.
If you had to give a Chapel Talk today, what would you say?
Live as much as you can in the moments. Put your phone down and talk to people face-to-face. Life is short, unfortunately. It's hard to recognize that when you are in high school. It's hard to recognize that even when you're almost fifty-two years old, like I am, but it's so true. Try to slow down and enjoy those moments. You're never going to have these opportunities again. You're never going to be with these friends on the Hilltop again. It's hard to recognize how important that is, but it's true.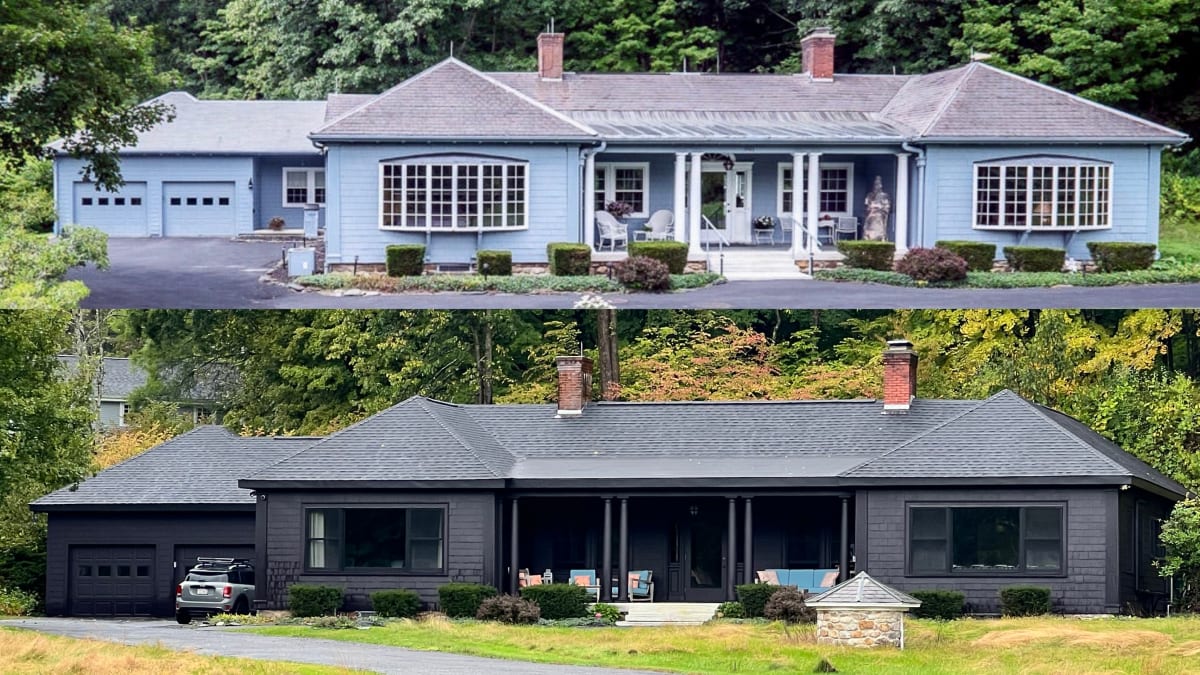 What do you like to do in your free time?
There isn't much free time because my wife and I are at the end of phase one of a very large renovation project on a nearly one-hundred-year-old property. It was a store for a property called Mount Hope, part of a Rockefeller estate. It is the epitome of good bones but had about thirty years of deferred maintenance. We were told it was built in 1945, but we have original blueprints from 1928. My wife refers to it as the blue monster. We have painted most of the property black, so the blue monster is now the black monster
Why is giving to Pomfret important to you?
I didn't come from a philanthropic family. We gave in other ways. But because of my career and all the people I have interacted with, I recognize the importance of philanthropy, board work, and giving back. I give back to Pomfret to honor the impact it had on me and the people I met there. I wish I could give more.
Which Amplify Campaign priority is most important to you and why?
Access and affordability is important to me. The ability to help families and kids that could not attend Pomfret without the generosity of others is meaningful to me. I was one of those kids. I want to make sure that I continue to pay it forward, and I know my giving to the Pomfret Fund helps open those doors of opportunity.