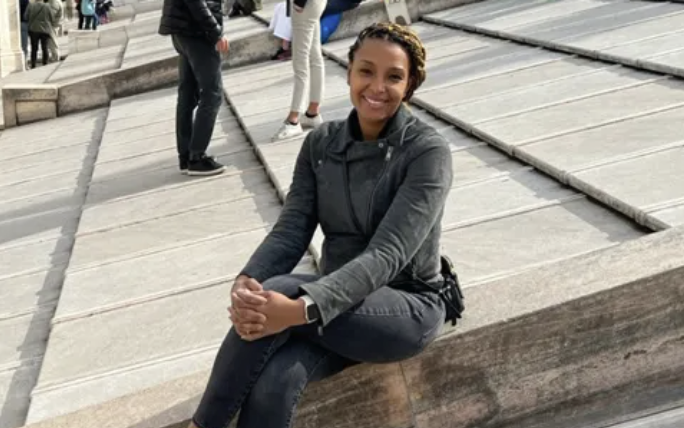 Q&A WITH MONIQUE MILES '95
---
THE HEAD AND THE HEART
For Monique Miles, creating a society and a world where everyone belongs is about more than policy, it's about the human ties that bind us together.
Through her work as the vice president of the Aspen Institute, the director of the Opportunity Youth Forum, and the managing director of the Aspen Institute Forum for Community Solutions, Monique Miles is dedicated to education reform and helping to create a world of belonging for youth and young adults. As the vice chair of the Pomfret Board of Trustees, she shares her wisdom and expertise to help Pomfret remain one of the best small schools in the nation.  
---
How did your experience at Pomfret influence your career?
My time at Pomfret was important for me, developmentally and academically. I learned about love, care, wellbeing, mutuality, solidarity, and the importance and value of building community. As the only African American girl in my class, I struggled with experiencing belonging. My experience fueled my passion for supporting people of diverse lived experiences to not only belong in various spaces, places, and institutional settings, but to also meaningfully shape the culture of these settings in ways that foster greater inclusivity and community abundance at the national and global levels. Whether it's in education and workforce systems or our democracy, I am driven to create a culture that values every single person and every single identity so that together we can realize the vision of an inclusive democracy.
How did you get started in education reform?
Early in my career, I taught basic literacy and numeracy to young women in the justice system. Our relationships were deeply nourishing. We talked about their hopes, their dreams, and their plans for the future. However, over time, I lost count of the number of Black and Latina expectant mothers seeking to build their literacy skills to read books like The Very Hungry Caterpillar to their babies. The experience left an imprint on my heart and fueled my lifetime commitment to driving large-scale education and social policy reform.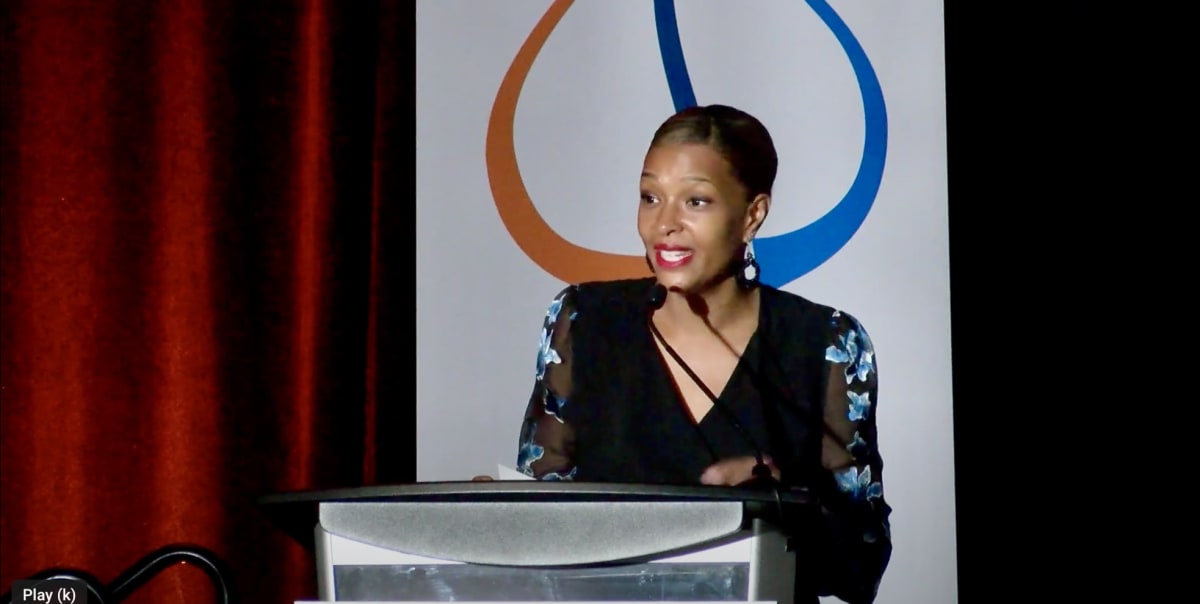 What inspired you to work in policy reform instead of direct care?
My commitment to driving large-scale policy reform was born out of the realization that many systems fail far too many Black and Brown youth and young adults. My experience working with 19-, 20-, and 21-year-old young women, who had been in school all their lives, yet could not read at a basic elementary level, is only one example. I began thinking that I could either work one-on-one and help one young person at a time, or, I could stop the system from failing so many young people, especially youth and young adults of color. I am dreaming about and working towards an expansive and abundant future where children of color will not only meaningfully belong, but will experience a thriving livelihood that includes shaping the future of our country. I believe getting there is all of our work. It takes coalitions of people from many different backgrounds to dream of the future together, roll up our sleeves, and shape the world we want our children to inherit.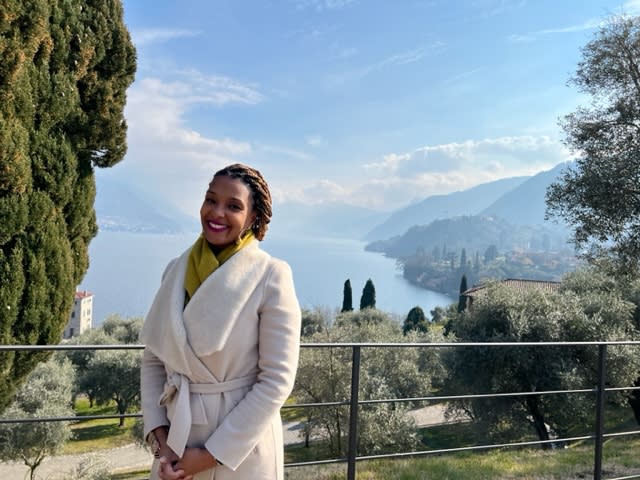 What have been some of the most memorable moments of your career?
I have worked with some exceptional people and have had some fun moments — I am so thankful for all my experiences. I have spoken in Italy and have worked in South African and Indian communities. There is a lot of complexity nested in supporting different partners across different contexts. At the same time, my work is a richly rewarding opportunity to demonstrate deep respect for each community, each culture, and the diversity of relationships within each place. In this way my work is deeply nourishing, especially because I have the opportunity to foster global partnerships that center people in our efforts to build an inclusive future.
One particularly fun experience occurred when the White House invited me to moderate a plenary at the convening of the My Brother's Keeper Alliance — the Barack Obama Foundation's initiative that addresses persistent opportunity gaps facing boys and young men of color and seeks to ensure that all youth can reach their full potential. It was a huge honor to partner with youth organizers from across the United States, working to make a positive impact on youth outcomes. We discussed policies, laws, the national perspective, and best-in-class service providers.
What were some moments or lessons from Pomfret that have stuck with you?
In Alison Bonner's English class, we read The Color Purple. In addition to helping me understand the author's voice, Bonner planted the seeds of understanding literature and its ties to identity, democracy, and the engagement and inclusion of everyone. The book also introduced me to Black feminism. At Pomfret, I learned the interdisciplinary approach to nurturing your heart, mind, and body. For example, outside of the classroom, daily participation in sports fostered a deep and abiding commitment to self-care and physical exercise. As an adult, I carve out time for physical activity every day.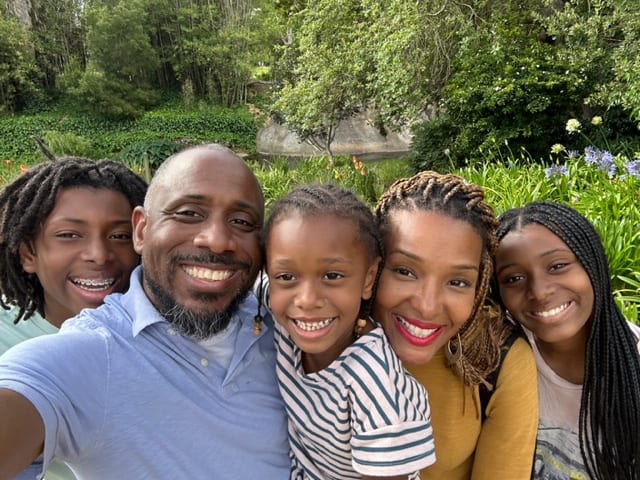 What are some of your current self-care practices?
I love spinning and have been a member of the Peloton community since 2019. I also practice Bikram yoga and benefit from its ability to calm the mind. At the same time, I am edified and nourished by travel, specifically global travel. I love visiting new places and experiencing the culture through the hearts and minds of my husband and three children. Our travel adventures offer us an important opportunity to build on our family values of community with a global frame while also fostering learning across different contexts. Visiting different countries provides our children a unique opportunity to make meaning of their lives in the United States against a tapestry of global diversity. We have been to Kenya, South Africa, France, and Costa Rica. This year we are going to St. Martin and Alaska.
You were recently named the 2023 Lasell Visiting Alumna. What do you plan to share with the Pomfret community during your visit?
Whenever I speak to students at Pomfret, I think about what I needed to hear at their age. Similar to my past Chapel Talks, most recently in 2020, I plan to talk about the transformative power of belonging. I want to lift up all of the ways that Pomfret is innovating education and marry these advances to foster greater diversity, equity, inclusion, and belonging. Innovation and belonging are necessary ingredients to achieving the mission of Pomfret. Combined, they will help the School achieve its vision of the Pomfret graduate.
In addition to being the Lasell Alumna, you are the current vice chair of the Board of Trustees. What do you hope to accomplish?
I want to be part of shaping the culture of the School. Currently, institutions and systems are asking themselves, "Who are we going to be?" As Pomfret continues to be one of the leaders in the secondary education space, important questions on the relationship between innovation and belonging are emerging. My hope is that as we continue to address these questions young people experience and shorten the gap between graduating high school and figuring out their life purpose.
Which Amplify Campaign priority is most important to you and why?
Access and Affordability and Teaching and Learning are both important and are inextricably linked. A student's ability to learn is tied to their overall experience of belonging and wellbeing. To this end, we must design our teaching and learning to be inclusive and, at the same time, create greater access to quality education in which young people see themselves reflected and are thereby supported to thrive.