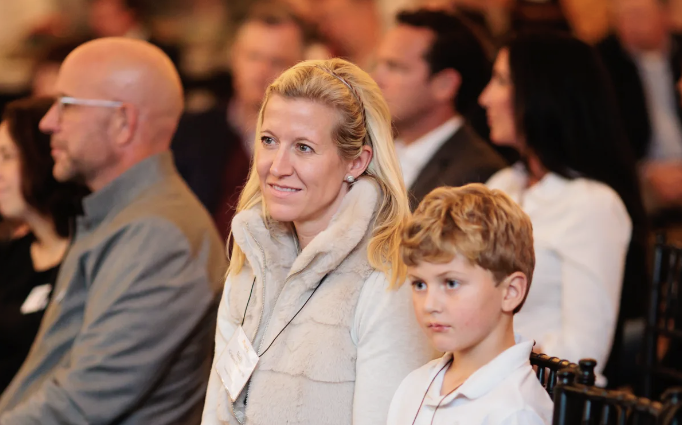 Q&A WITH MOLLY HANSON '00
---
PREP FOR LIFE
How Pomfret prepared Molly Hanson for the challenges of life.
In the two years Molly Hanson spent on the Hilltop, one of the most valuable lessons she learned was how to take calculated risks. The confidence she gained helped her transition through multiple career paths — including a short stint as a member of Pomfret's faculty — before finding her forever career. She is grateful for her Pomfret Experience, which prepared her to tackle challenges she faced beyond the Hilltop.
---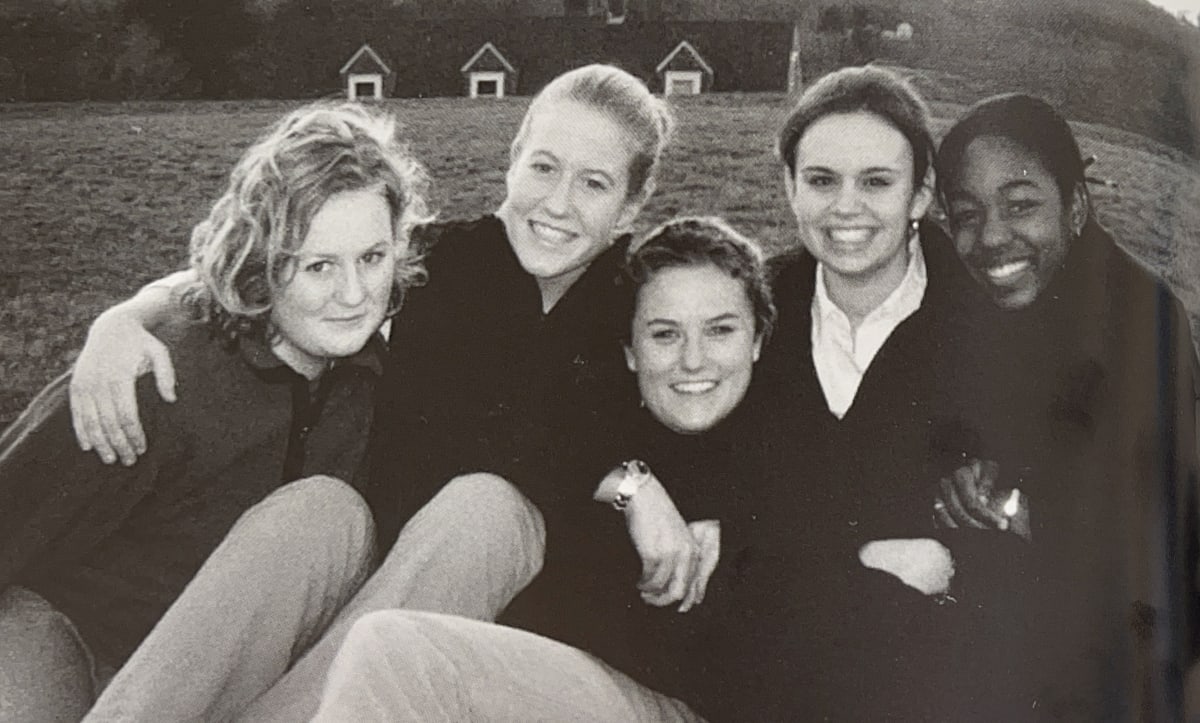 Tell us about your time at Pomfret. 
I transferred to Pomfret at the start of my junior year after two years at a high school with over 4,000 students. It was the complete opposite of what I was used to — not just the student-to-teacher ratio but the relationships I was able to form with everyone, students and administration alike. I created some very meaningful and lasting friendships.
At my former school, I played soccer year-round. At Pomfret, I took advantage of opportunities to try basketball, crew, squash, tennis, and lacrosse. I really liked squash and lacrosse, and even went on to play squash in college. These sports were just a few things I would have never tried were it not for Pomfret.
What were your most memorable experiences at Pomfret? 
I remember staying over in the dorms my first night. There was a triple room next door, and the girls were very welcoming. They took me in and made my transition to a new school so seamless. I also have fond memories of being in Mr. Hasting's advisory group and having dinners at the Hasting's house. Being welcomed so wholeheartedly by such a diverse group was something I had not really experienced before coming to Pomfret, and it was very special. Experiences like these were something that I valued.
What did you go on to do after Pomfret?
I studied economics at Bates and studied some statistics at Northwestern. With my statistics background, I started working for CNN and the Turner Broadcasting System in strategic planning and sales. I leveraged my skill set to transition to financial planning and wealth management. I did that for about ten years before I started a family, and my priorities shifted. I took about a year off, reevaluated my skill set, and leveraged my network. Now, I'm doing business brokerage, which I absolutely love. I think I'll be doing it forever.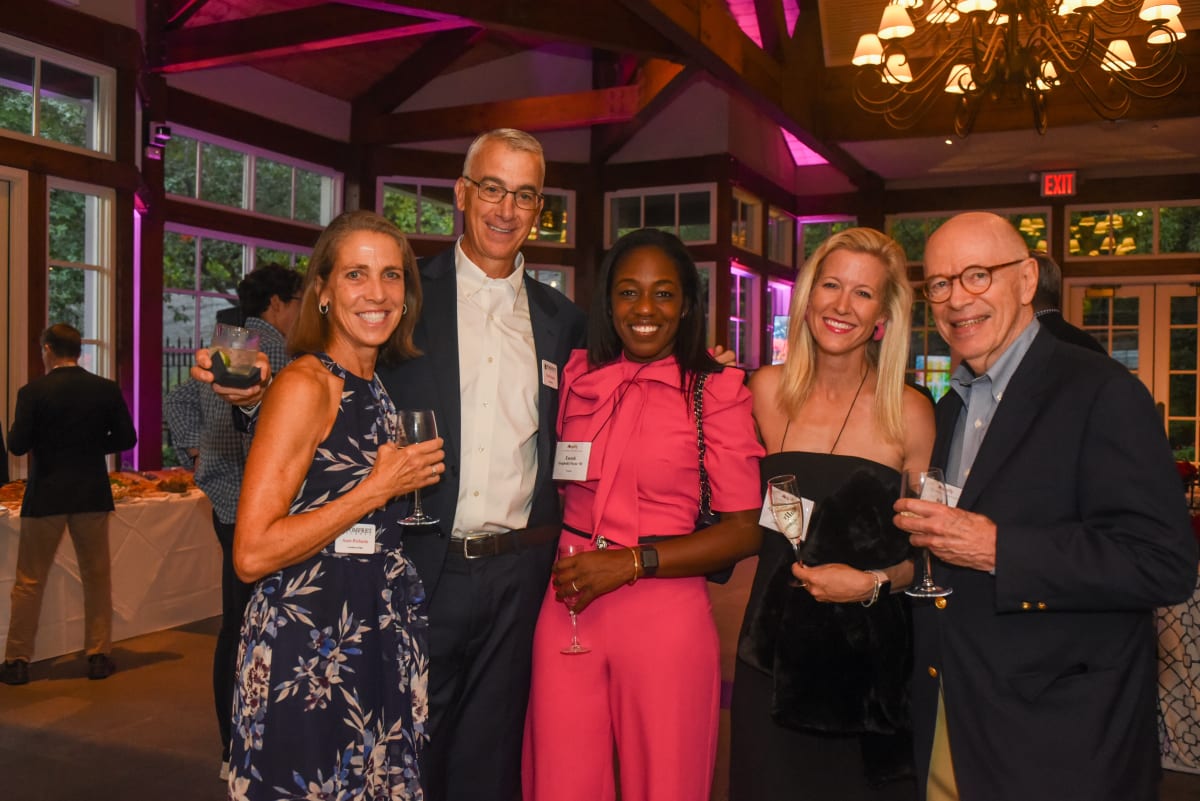 Is there one thing you learned at Pomfret that has stuck with you? 
I've had a few different careers and have never been afraid to transition to something new. I attribute that to my Pomfret Experience. My time as a student helped build my confidence and increased my willingness to try new things and take calculated risks. These are lessons you don't learn in a book.
How have you stayed involved with the School?
In 2013, I began volunteering at Pomfret's annual Career Expo. I found the experience very rewarding. Returning to the Hilltop gave me a sense of nostalgia, and I really enjoyed connecting with students. It also gave me a firsthand view of the many great things Pomfret is doing and the forward-looking and innovative ways its preparing students for life beyond Pomfret, which goes well beyond academic preparedness. In 2016, I accepted an invitation to serve on the Board of Trustees. A year later, when I was between careers, I had the opportunity to join the Pomfret faculty to teach a one-term financial course. It was awesome! I remain connected to some of my students to this day. It also informed my perspective as a Board member. I know how hard the students and the faculty are working every day.
Which Amplify Campaign priority is most important to you and why?
Teaching and learning is most important to me. My experience at Pomfret — first as a student, then as a part-time faculty member, and now as a trustee — has given me a unique perspective of the School. I know how to appreciate how many balls they juggle as teachers, coaches, mentors, and beyond. It is not just a career for them — it is a lifestyle.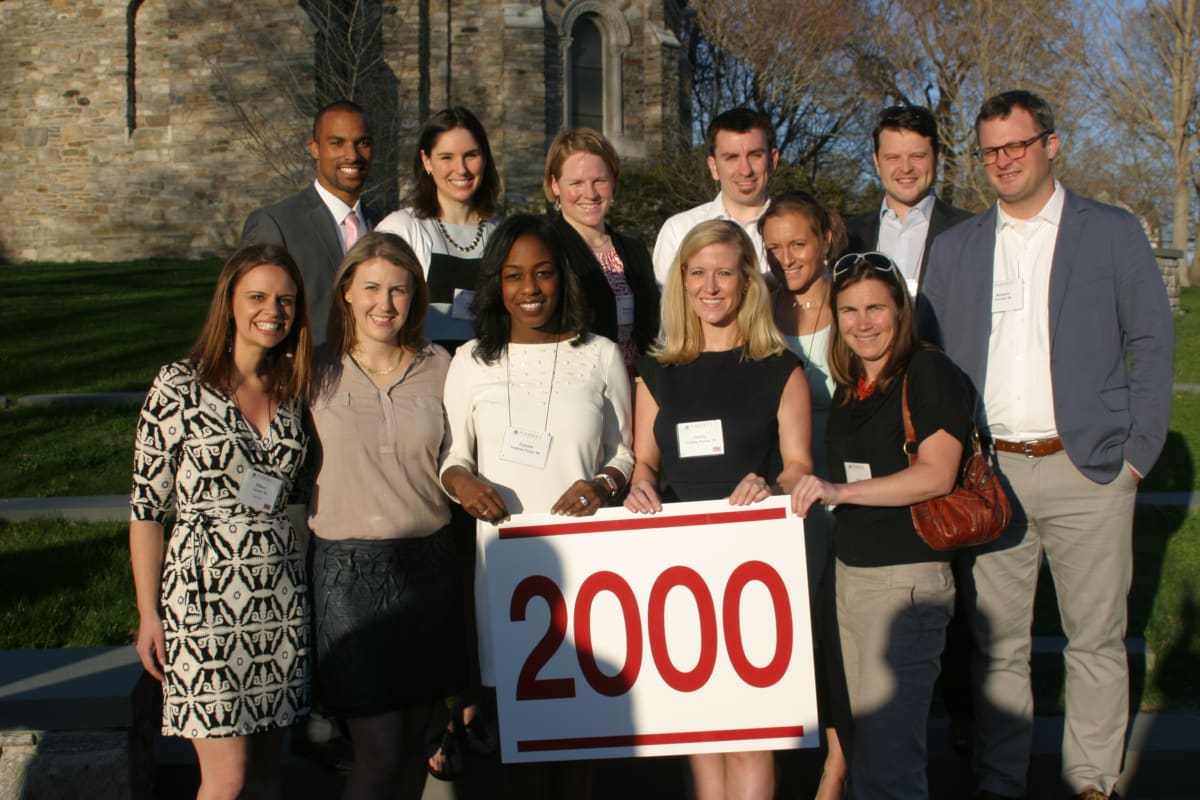 Why is giving to Pomfret important to you?
I have seen how much Pomfret has evolved since I was a student. That evolution is for all the right reasons. Pomfret is preparing this generation of students for the world, not just for college. High school is a critical time in a young person's life. The faculty is vital to helping them navigate this time — they are worth our investment.
If you had to give a Chapel Talk today, what would you say?
I would encourage students to reflect on their Pomfret Experience often and take account of the impact it has had on them. When it is your first day or first week at college, realize how much more prepared you are than your non-Pomfret peers. Think about Pomfret when you are finishing college and entering the workforce. Over your lifetime, you will realize how well Pomfret has prepared you for the challenges you face. Over the years, I've become more appreciative of my time at Pomfret and the formative impact it had on me. I'd also remind them that if they ever lose touch with Pomfret, it's never too late to reengage. Come back for a reunion and get involved as an alum! You will be welcomed with open arms.