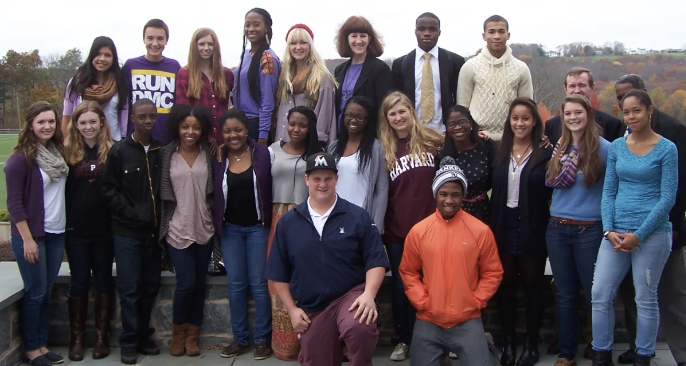 Q&A With Toyin Moses '98
---
ART CONNECTS
Creating community with Toyin Moses.
Los Angeles-based actress and community organizer Toyin Moses made a name for herself playing the role of Yolande in the Robey Theatre Company's production of Knock Me A Kiss. She has also had roles on television shows and in films and commercials. Between productions, she dedicates her time to providing art experiences for disadvantaged youth and incarcerated and formerly incarcerated individuals. She also serves as the AAEC vice president of diversity, equity, and inclusion and is dedicated to creating a connected and caring community
---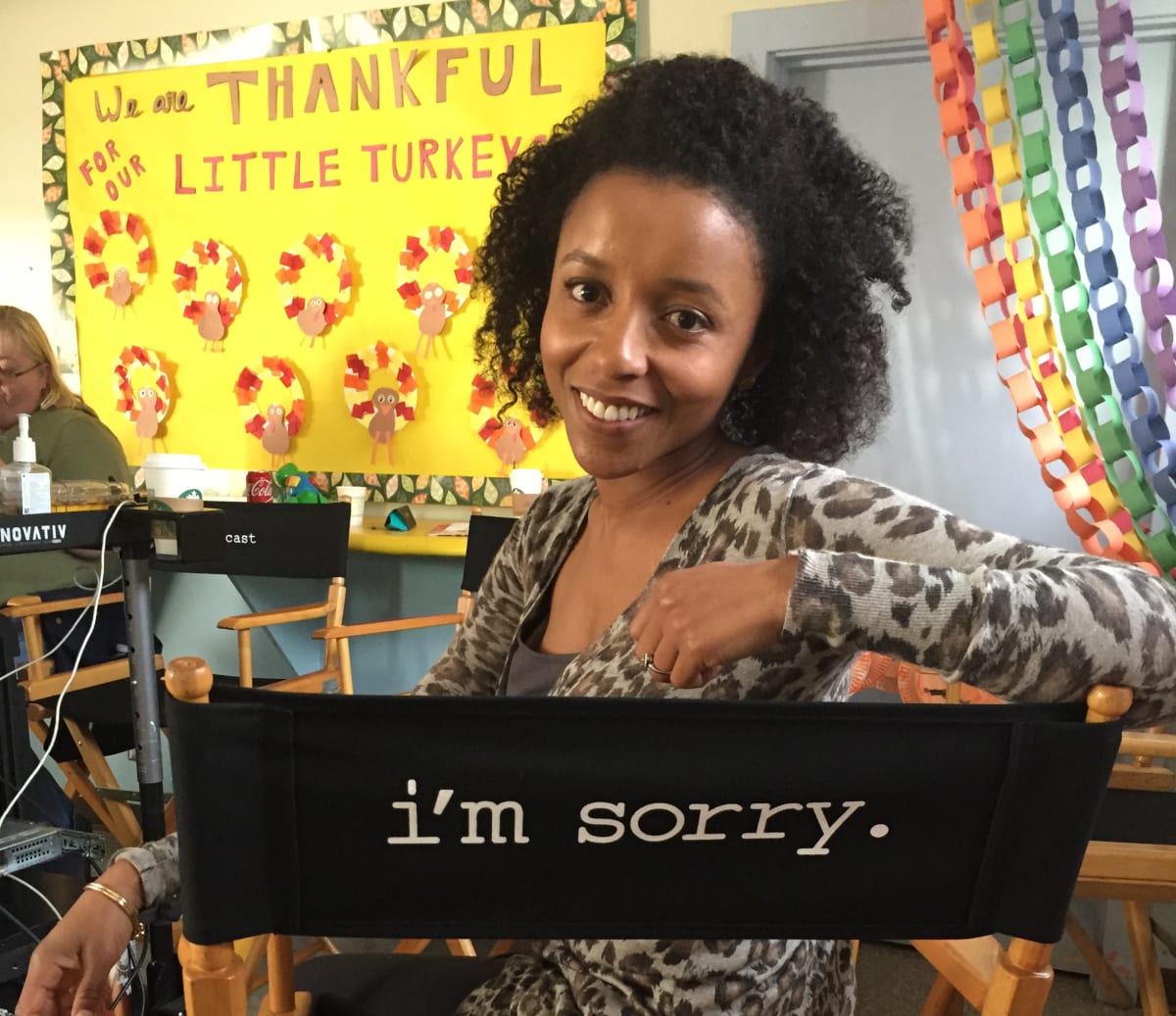 When did you get started with acting and theater?
I was about ten years old when I began going to a local community theater, Young Performers Theatre. The theater was located in the building where my mom worked, and I would go there after school — it was my version of daycare. I found a passion for acting and theater and continued pursuing it at Pomfret.
What made you want to pursue acting after Pomfret and as a career?
Acting for me was a space to imagine a world outside of the confines of myself. It's always been who I am. I've been doing it from such a young age. As I grew older, I realized that acting could be a vehicle to speak about a message and to keep history alive. Many of the plays I have done are historically relevant pieces. I've been drawn to those projects and enjoyed seeing how I can use my own lived experience in a story and affect change through an art piece.
Where does your love for history originate?
My great-great-grandfather Wesley Mauney was born a slave. In 1906, when he was fifty-seven, he started a family reunion with two cousins, and my family has gotten together every year since. This summer will be our 118th consecutive family reunion. He and his wife Naomi had seventy-five grandchildren, so these reunions are huge. The stories I hear at the reunions have been passed from generation to generation. Sharing these stories is important — you don't know where you're trying to go if you don't know where you came from.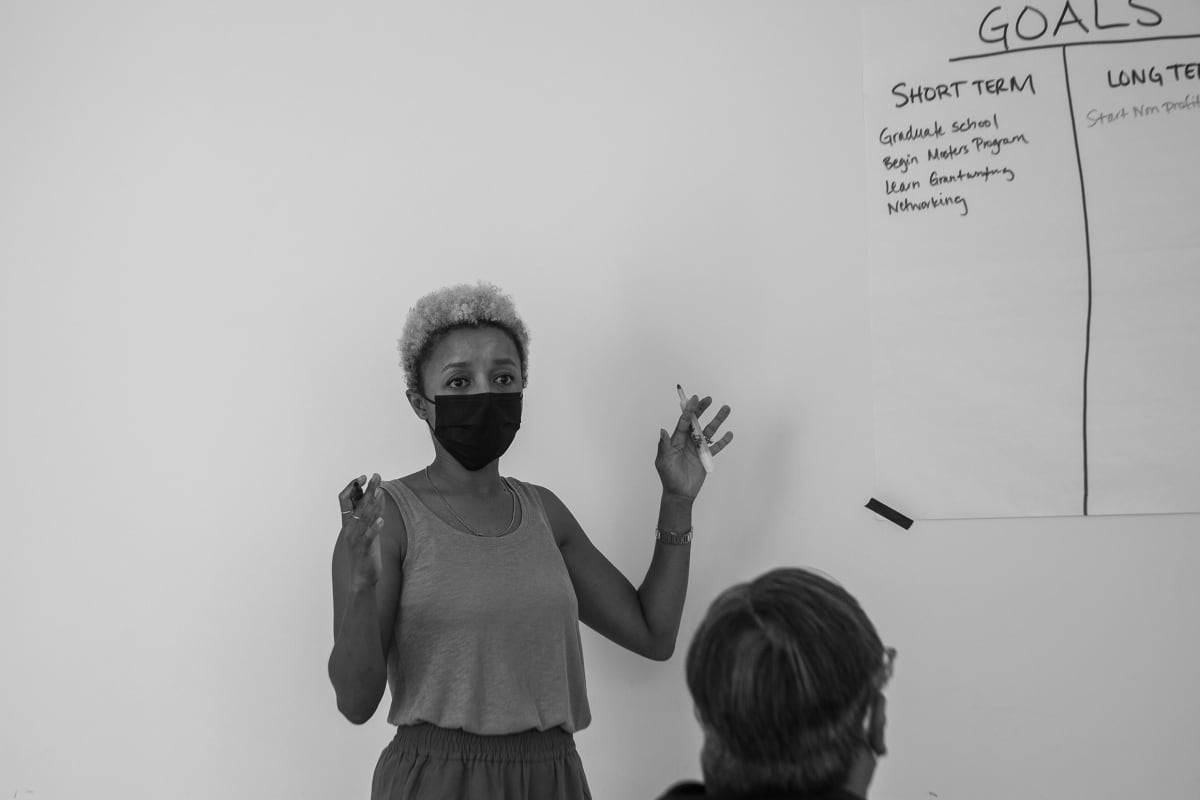 What professional experience are you most proud of?
I'm proud of the work I'm doing right now at California Lawyers for the Arts (CLA) — a nonprofit that provides low-cost legal services for artists. I work with the Arts in Corrections initiative, which provides and advocates for art classes inside correctional facilities. I run a reentry program, Designing Creative Futures, that connects formerly incarcerated individuals with paid internships at art nonprofits. I advocate, provide equity, and use the arts to transform a person's life. It's a powerful experience and keeps me motivated.
I've also worked with Inner-City Arts, a nonprofit in Los Angeles that provides arts education to the underserved youth of the Skid Row area. As school budgets get cut, the first things to go are art classes. Inner-City Arts fills that void. Through my work with CLA, I hear over and over again from the incarcerated persons that I work with, "if only I had art class as a kid, I wouldn't be here." Art allows us to have and express emotions and connect with others whom we might not have spoken to otherwise. Working within Inner-City Arts, I see art as one of the missing links in our system.
Tell us about your work with Pomfret's AAEC and your role as vice president of DEI.
I was serving as a class agent when I joined the AAEC as another way to stay connected with Pomfret. After the summer of 2020, when George Floyd was murdered, we had catalyst calls for alumni — especially the BIPOC alums, to process not just what was happening but to process our Pomfret experience. The calls were an awakening moment for me. Hearing some of the stories, I realized there was a more meaningful way I could show up as an alumna. I know what it is like on the other side of not belonging and not feeling valued, seen, and heard. I took it upon myself to be there for our alumni community as well as the current students. When the DEI position came up, I felt I could use my experience to bring everyone together. I get excited by the potential of the Alumni Association because Pomfret makes the world so much smaller. We have alums all over the place —it's cool to think about.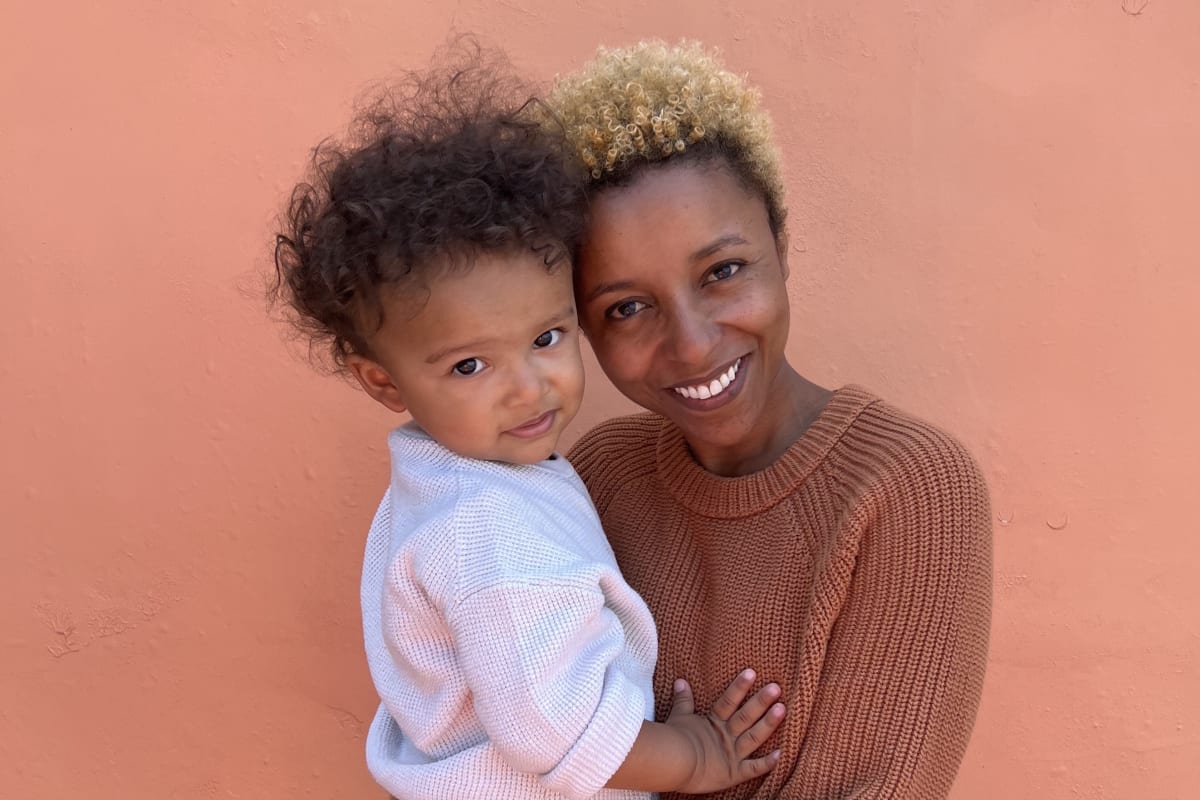 Where does your passion for DEI stem from?
In any space I walk into, I have my son, Marcelino, in mind. I am thinking, is this a safe space for him? I am always looking through the eyes of the next generation. What we do today is for them. I am always considering how we empower our youth, particularly our youth of color, to hold agency, space, and value.
If you had to give a Chapel Talk today, what would you say?
Have fun.
Know your worth and your value.
Take Up space in the room.
Be loud, be bold, and be quiet. Know when to step up and when to step back.
Know that you have two feet on the ground and you own the space when you walk into a room because you have a valuable experience to share.
Show your authentic self. Everyone brings something to the table. We all look different. We should all look different. It would be weird otherwise.
You are enough. You are powerful. You are important.
Which Amplify Campaign priority is most important to you and why?
I would not have had my Pomfret Experience without access and affordability. It's important to provide an opportunity for someone else to experience Pomfret. The diversity of the school is so valuable to the experience that everyone has on the Hilltop.